The best logistics software for the on-demand economy
FleetRunnr's intuitive logistics management software allows you to access a wide variety of robust features to efficiently manage your operations. Increase productivity and make marketing-driven decisions with in-depth reporting analytics, order forecasting models, and a whole fleet of features built to keep you moving.
Effortlessly manage your deliveries—from first mile to last mile.
99%
Reduction in lost and misplaced orders
80%
Increase in driver satisfaction
BENEFITS
Humans have limitations. Our software can help.
Manage deliveries, from start to finish
Take advantage of FleetRunnr's cloud-based logistics software to easily oversee every aspect of your deliveries, from agents, messages, billing, and more.
Allocate your routes with ease using AI
Utilize FleetRunnr's AI technology and automate how you distribute your packages. Assign orders to a finite number of drivers by applying complex constraints and rules.
Maintain visibility across your business
Be in the know with every aspect of your business—drivers, accounting, customer service, even order movement—track all your users' actions, no matter their position.
Track your fleet in real-time
Keep track of your fleet while they are on the road. FleetRunnr uses GPS to showcase your driver's positions on the map so you can quickly tell who is where with one glance.
Reports & Analytics Dashboard

Tracking

Order Management

Delivery Management

Real-Time Route Optimization

Agent App

Accounting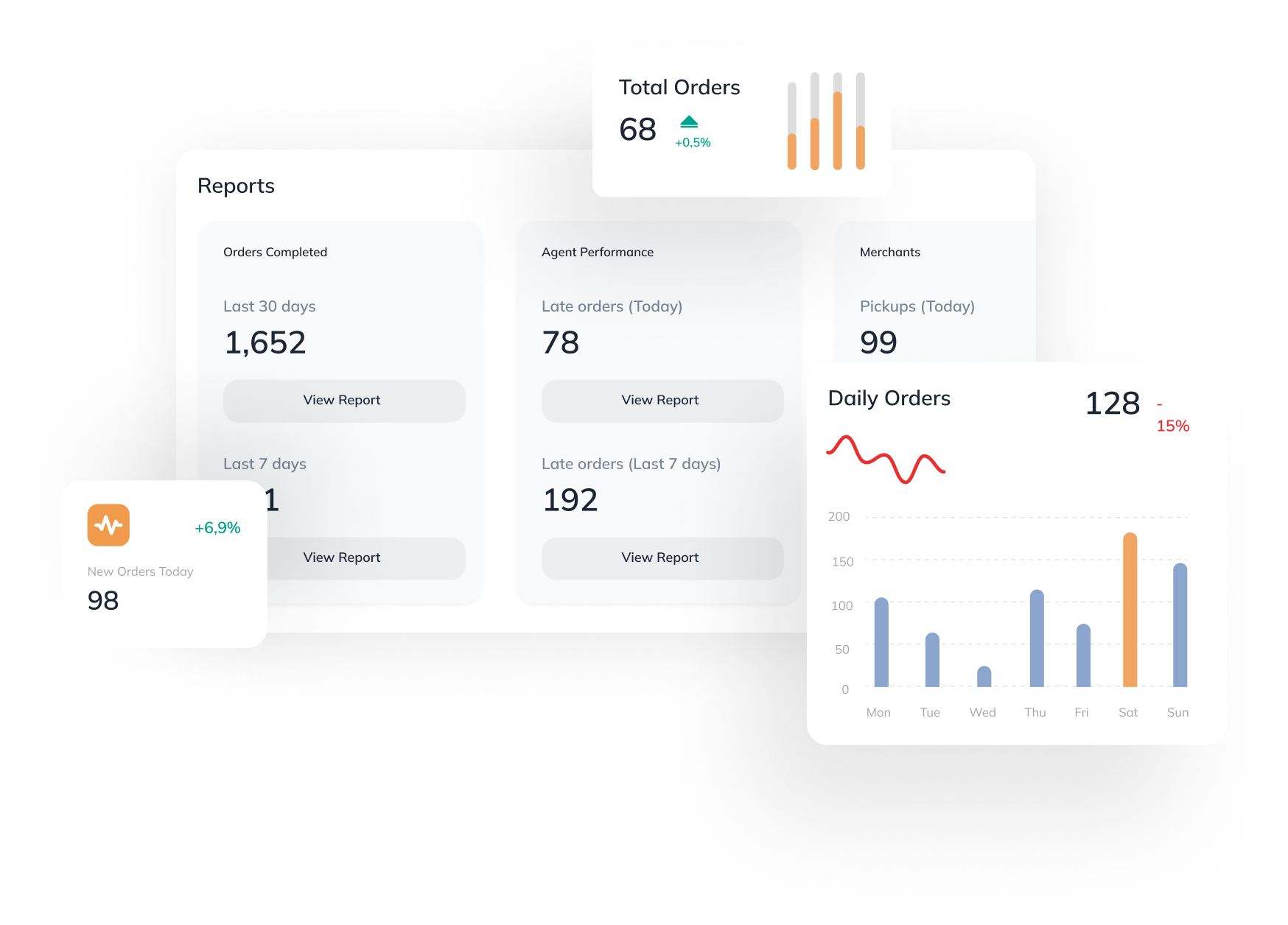 Make the most informed operational decisions possible with FleetRunnr's AI-powered analytics dashboard. Stay focused on the information that matters with customizable widgets, live view maps, and insightful reports.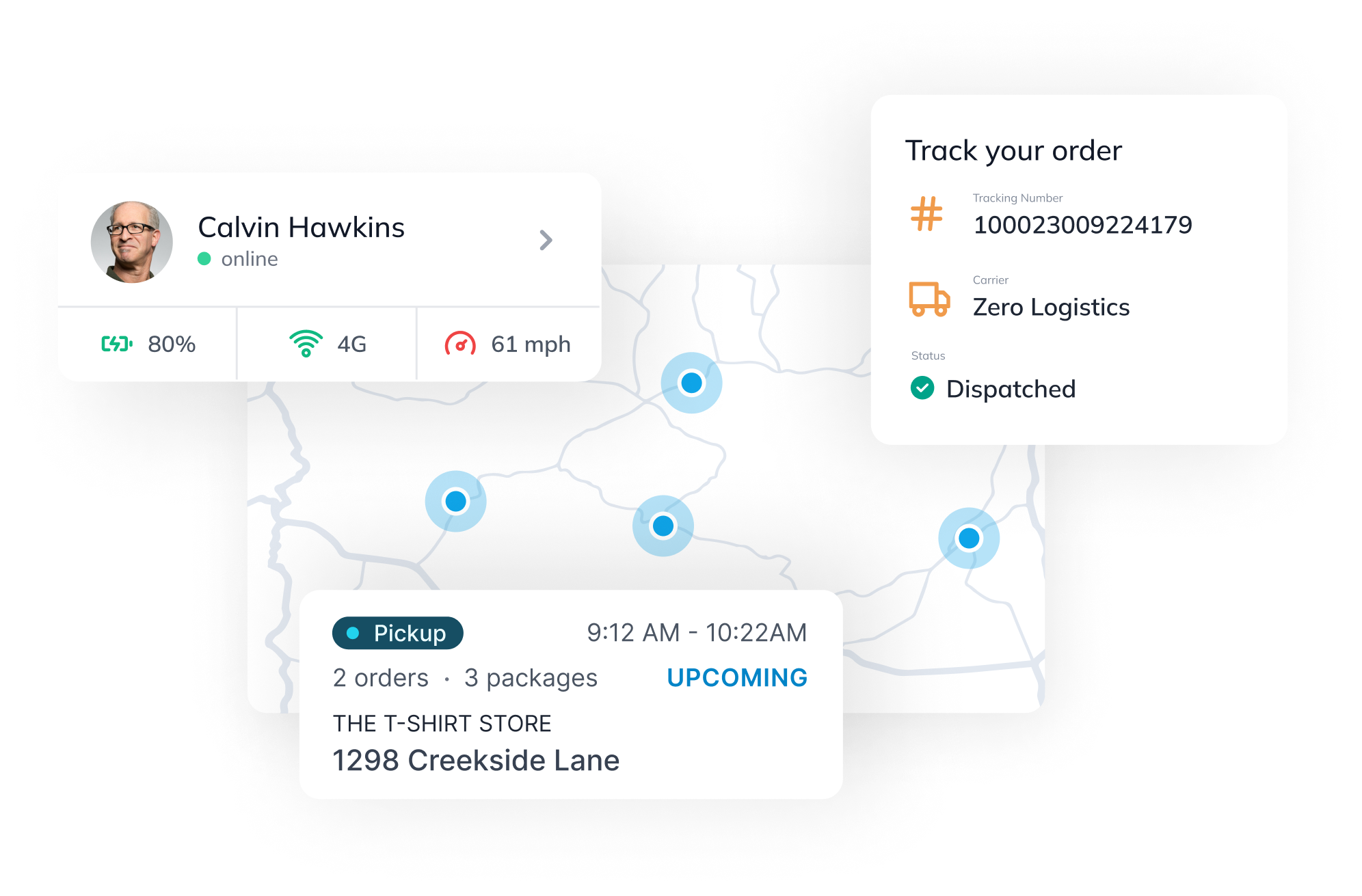 Monitor your orders, drivers, and vehicles as they move with real-time tracking. See the location of all of your assets, where they're going, and when they'll get there — all at a glance.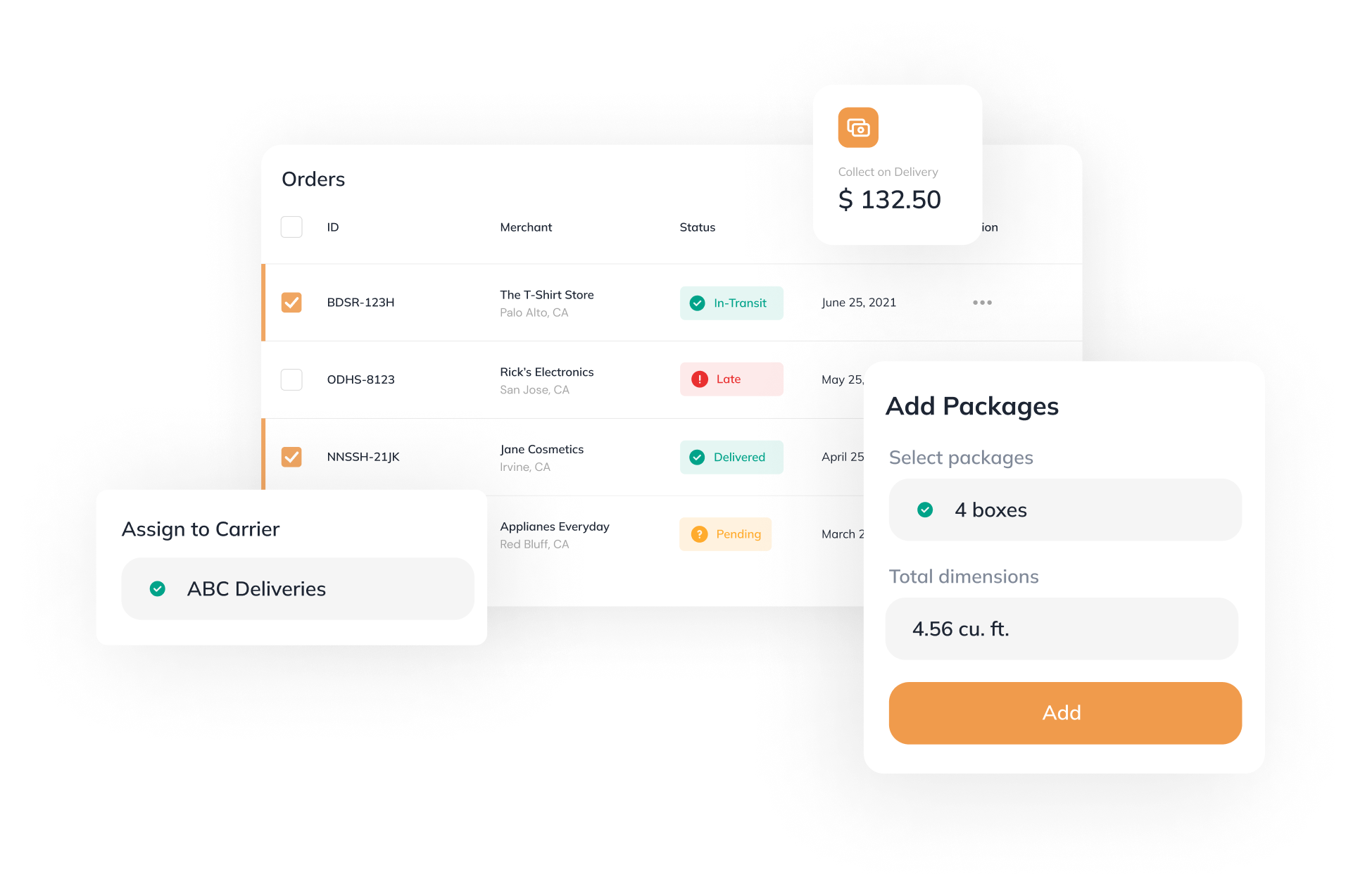 Optimize your order management processes with advanced automation tools built to save you time and money. Tailor your workflows to your unique business model and easily create tracking and delivery documentation as you move.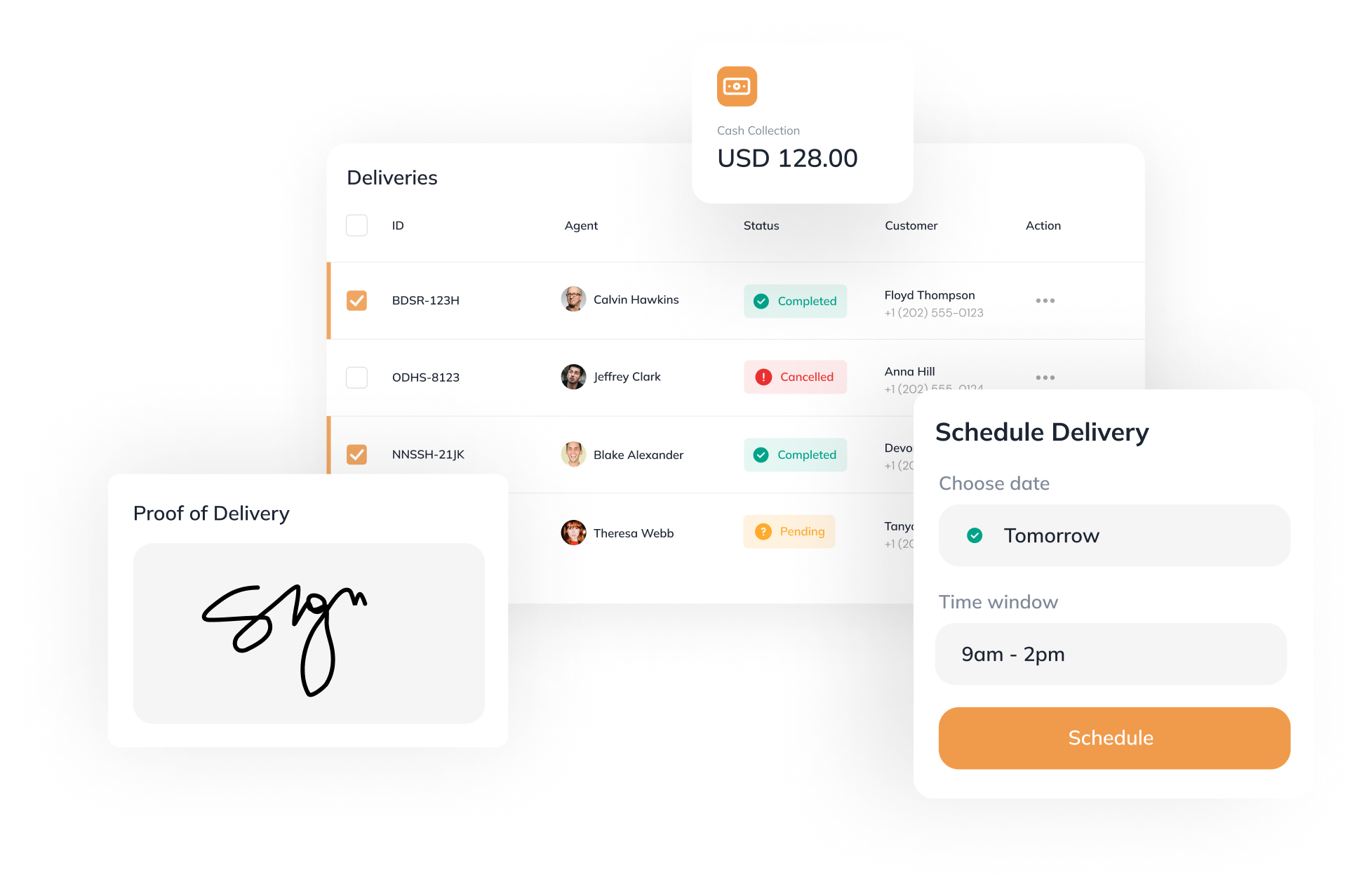 Manage every aspect of your deliveries, from agents, messages, billing, and more from one place. Take into account your agents' needs to efficiently complete deliveries, including vehicle type, time window, and location. Manage multiple connections and track your drivers and their progress to keep a close eye on orders.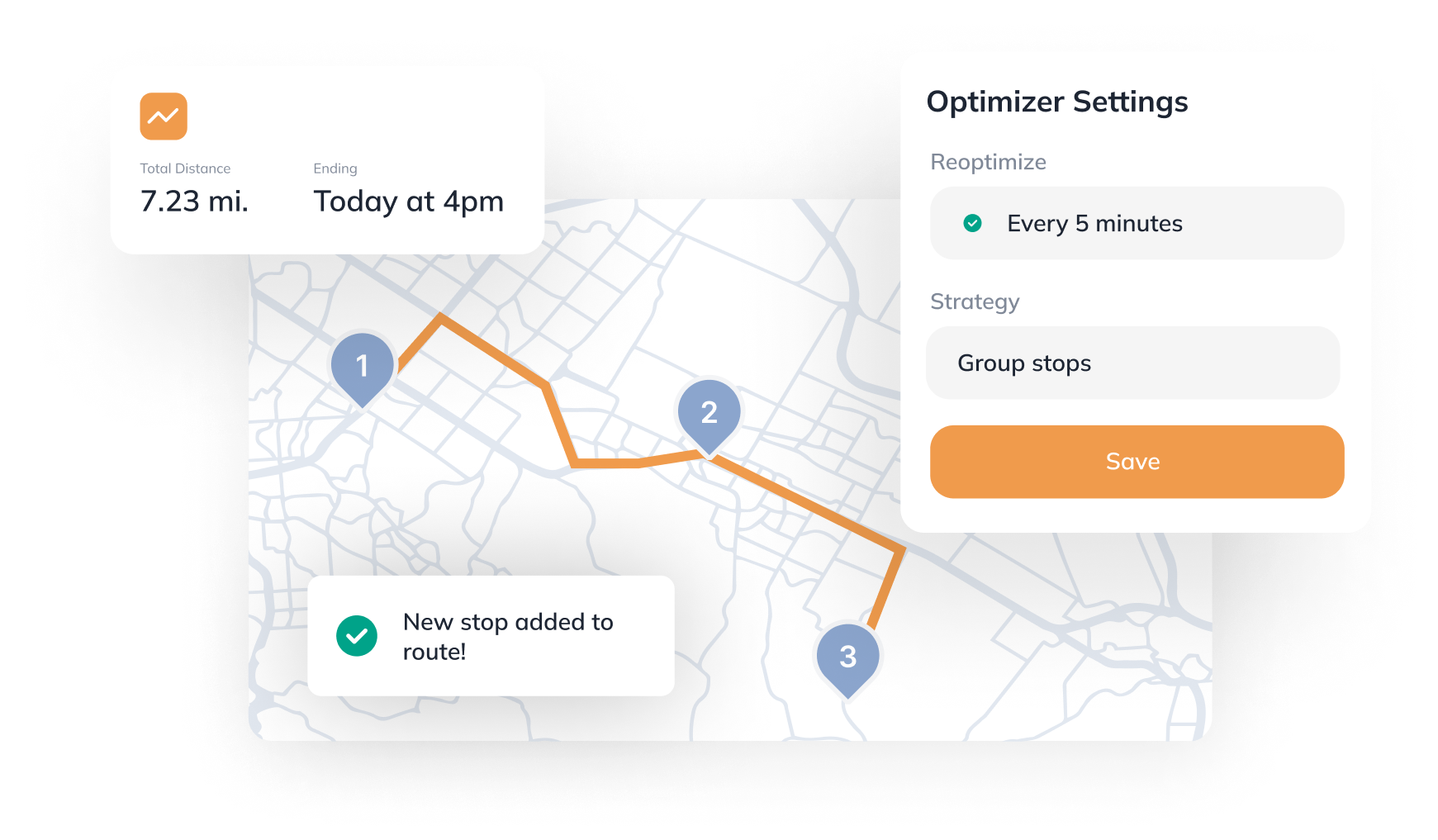 Stay on track at all times. FleetRunnr's algorithms optimize and re-optimize your routes on the go. Generate the most efficient route and driver assignment and keep both you and your customers up to date with dynamic ETA's.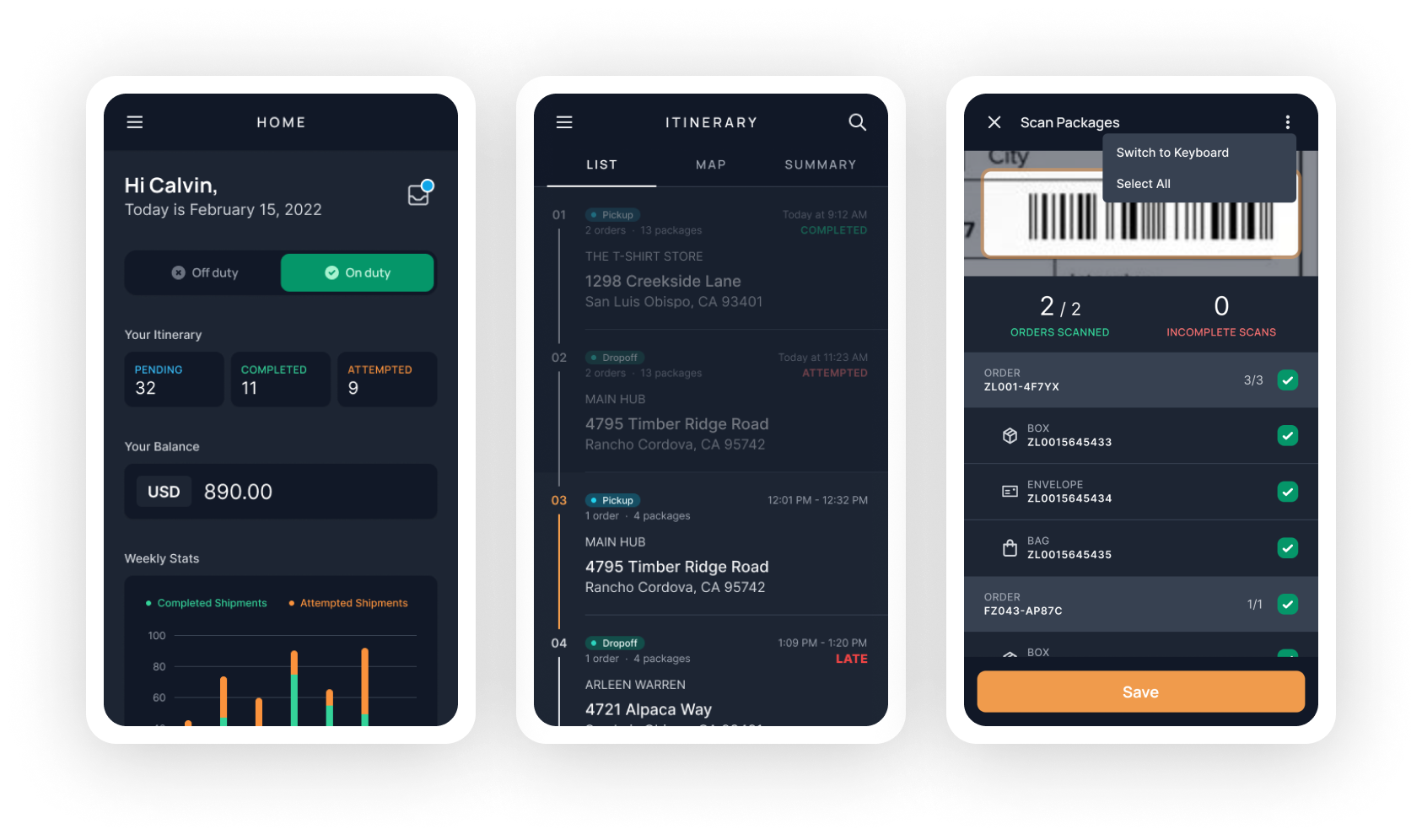 Empower your whole team to work efficiently with FleetRunnr's agent app. Each agent can access their itinerary, re-optimize their routes, record deliveries, and stay connected using features built to keep your operations moving.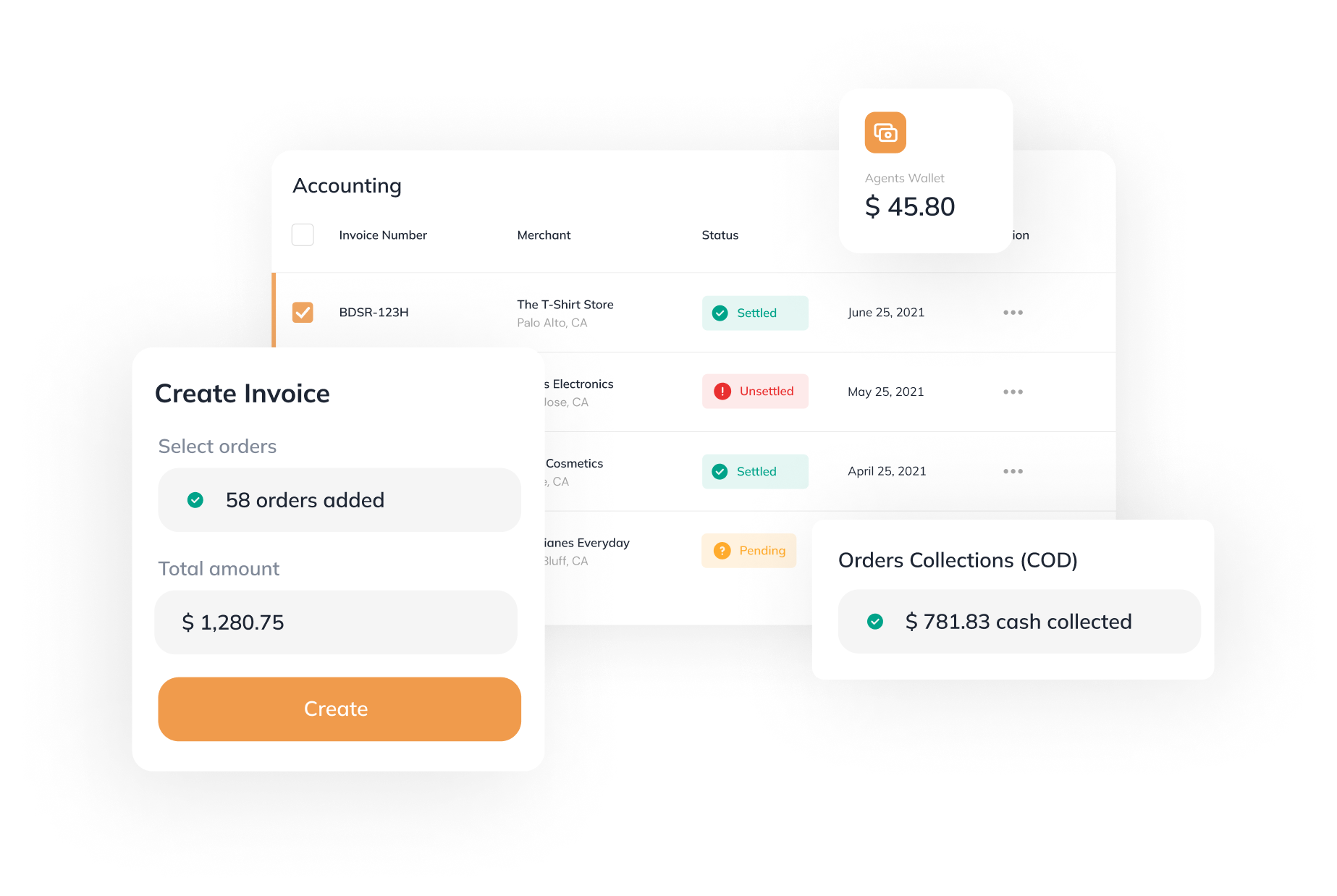 Manage and monitor every aspect of your fleet's costs with ease—from cash collected to agent operations or merchant settling. Collect money from your drivers and set up commissions. Track and reimburse your drivers for fuel consumption. Handle all merchant settlements and access agent, merchant, and COD billing on one single platform.
TESTIMONIALS
Hear from our customers
"It's quite easy to run. We depend on it for everything and use FleetRunnr all the time. It's a minutely thing, not a daily, weekly, or monthly thing."
"You feel more comfortable using FleetRunnr because everything is saved on the cloud. You can have all sorts of information remotely."
TO THE NEXT LEVEL
Like what you see and want to learn more?
15 minutes could change your life and the way you do business forever. Let's talk!