Industries
Courier on-demand delivery, express and parcel logistics made easy with FleetRunnr
Keeping up with the on-demand economy is no easy task. Effortlessly manage the delivery process and offer your customers speedy results using FleetRunnr. Provide your customers with visibility into the order process with scan updates and proof of delivery, and Ensure each package reaches your customer's doorstep exactly how it was ordered.
Features
Whether you're managing a fleet of one or one hundred vehicles, FleetRunnr equips you with parcel and courier-specific tools. With auto-dispatching,real-time route optimizations,, and accounting tools, you can spend less time calculating and more time moving.
Real-time Route Optimization & Assignment
Take advantage of AI technology and automate your package distribution to ensure the most cost-effective and balanced routes. Assign orders to drivers by applying advanced constraints such as time windows, capacities, priorities, skills, zone restrictions, traffic, shift times, and vehicle type. Then, optimize and re-optimize driver routes in real-time to quickly and easily minimize delays.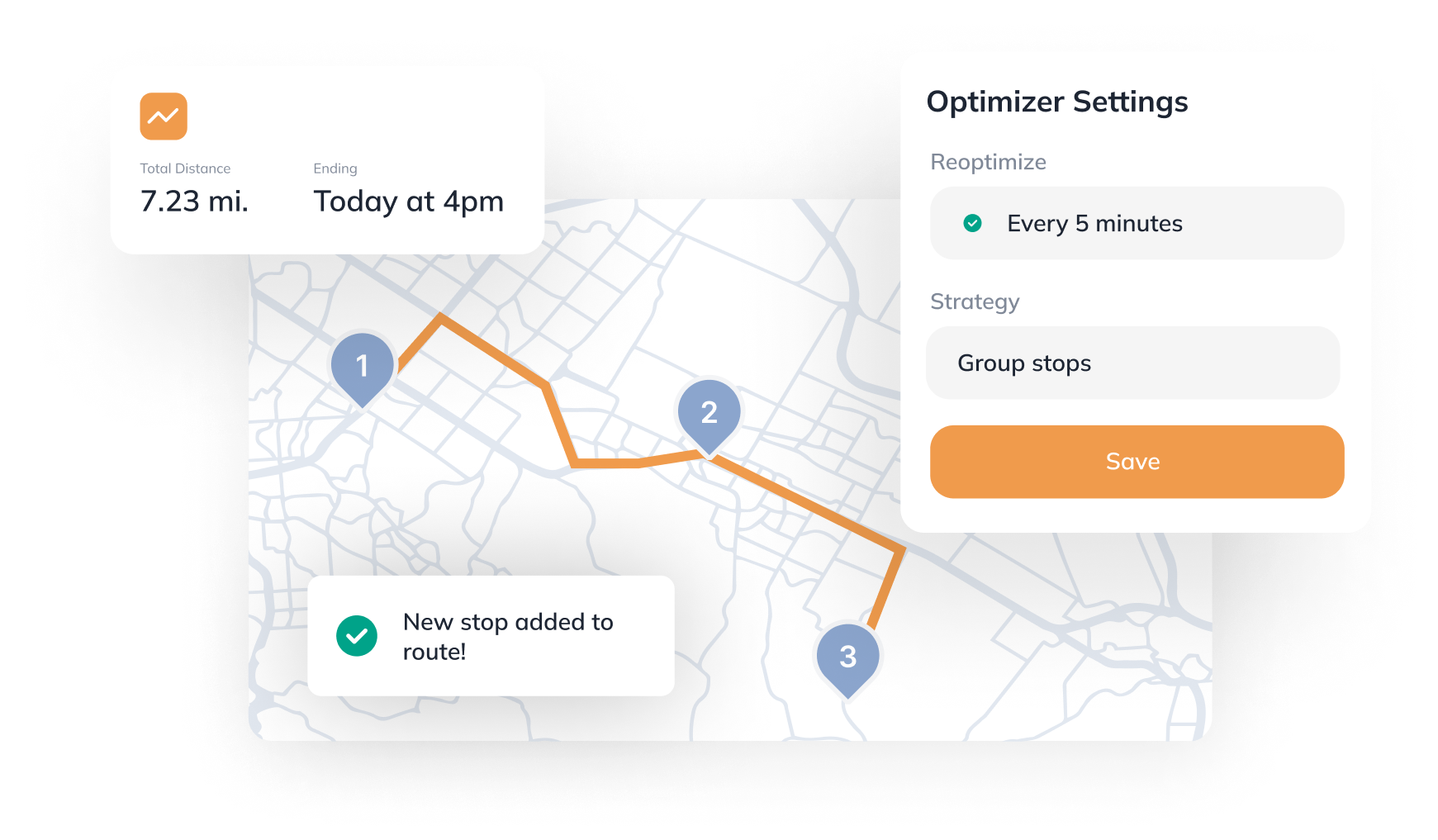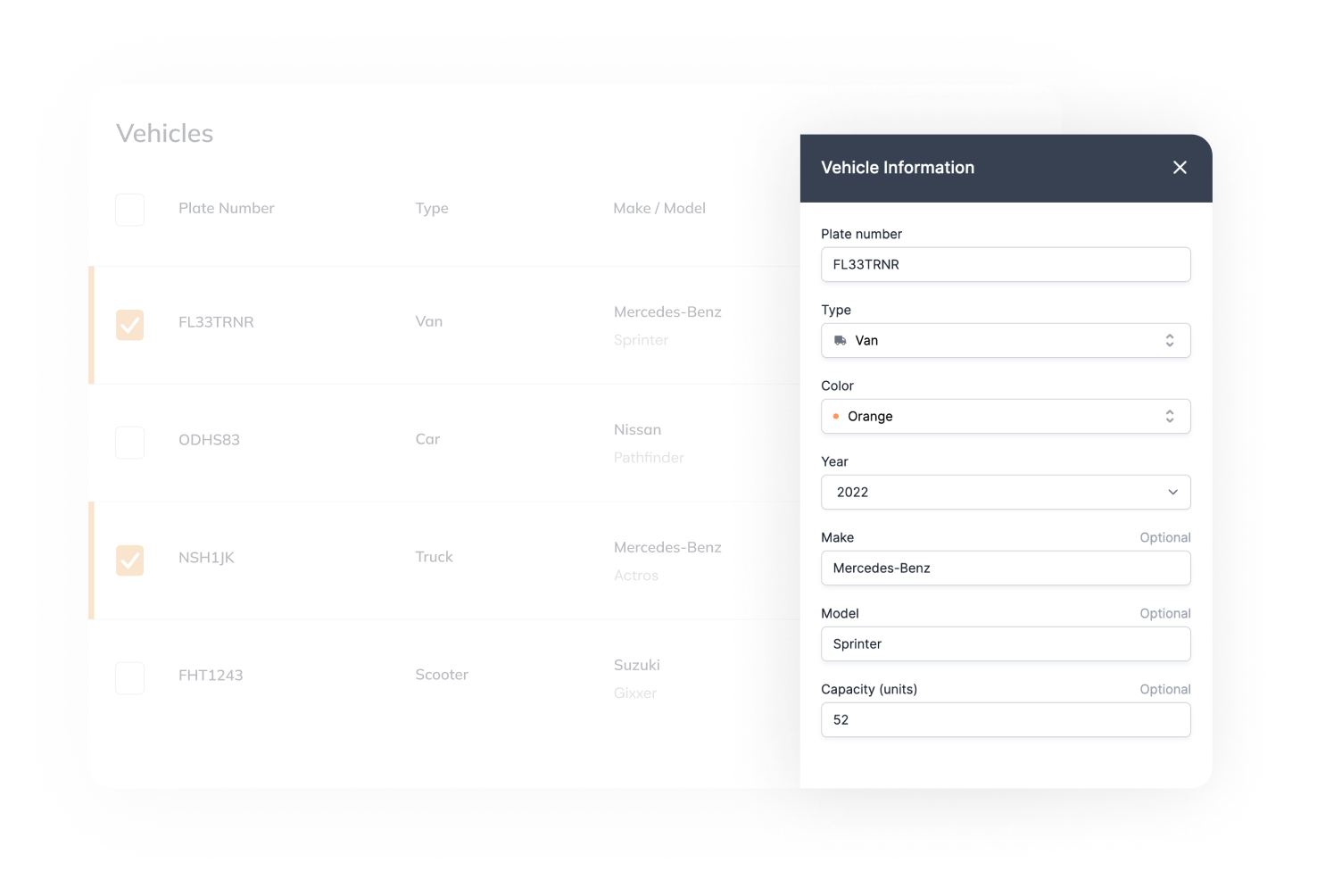 Vehicle & Equipment Management
Keep tabs on your whole fleet from a single interface. With advanced settings, you can specify vehicle preferences based on type, load capacity, plate number, color, and start/end location. Connect trailers, dry vans, and other equipment to vehicles so you know which equipment is where as your drivers move.
Shipping Rate & Method Management
Calculate shipping rates instantaneously. Create predefined surcharge/discount values such as zone, weight, or even custom surcharges. Then, assign these rates to merchants for automated billing. Easily assign shipping methods to deliveries and merchants to guarantee customer satisfaction.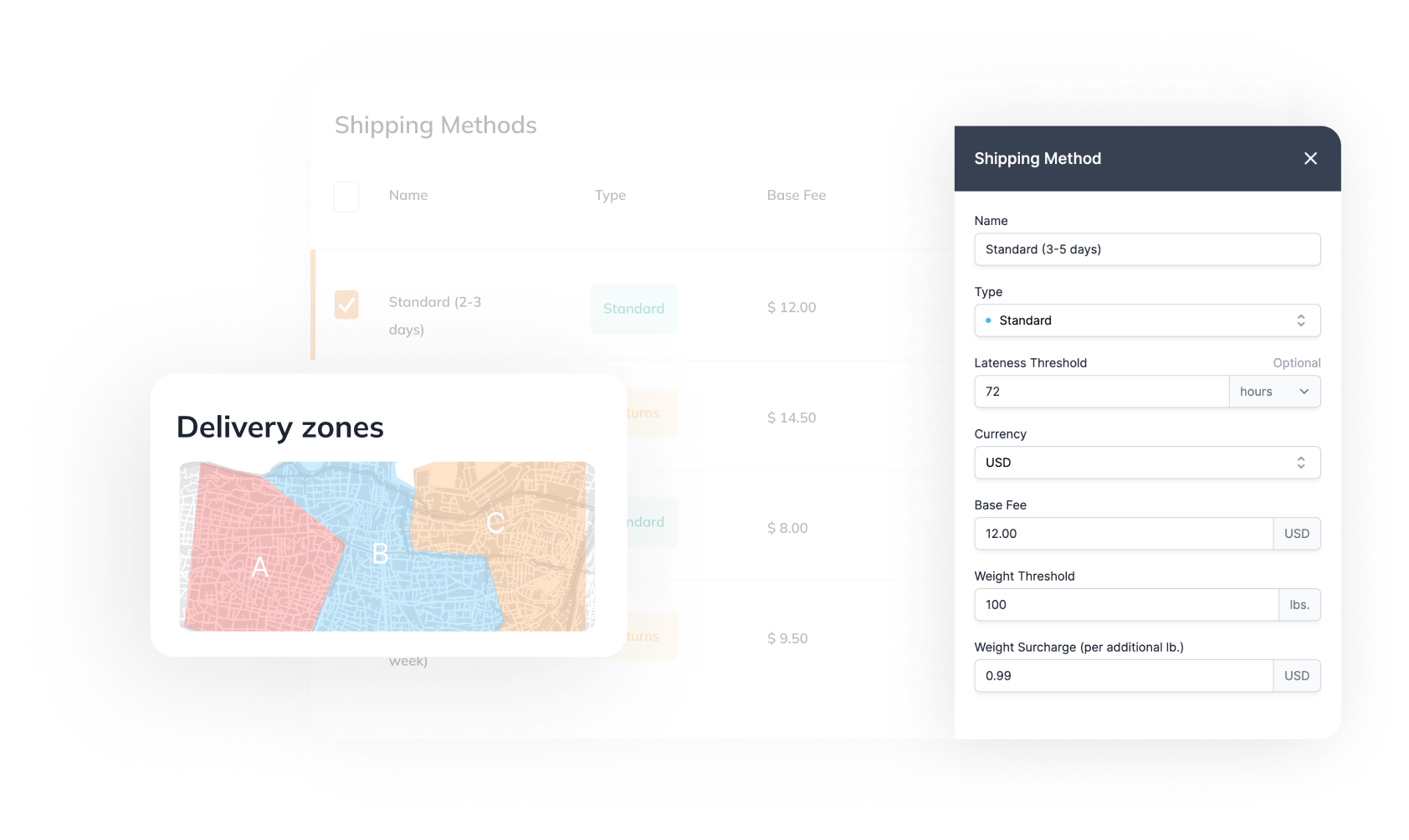 BLOG
Check out our blog
The logistics and courier industries are always on the move—and we're here to help.