Have control from start to finish with delivery management software
Experience a cohesive operation with an interconnected delivery management app. Maintain operational visibility and easily keep tabs on your packages.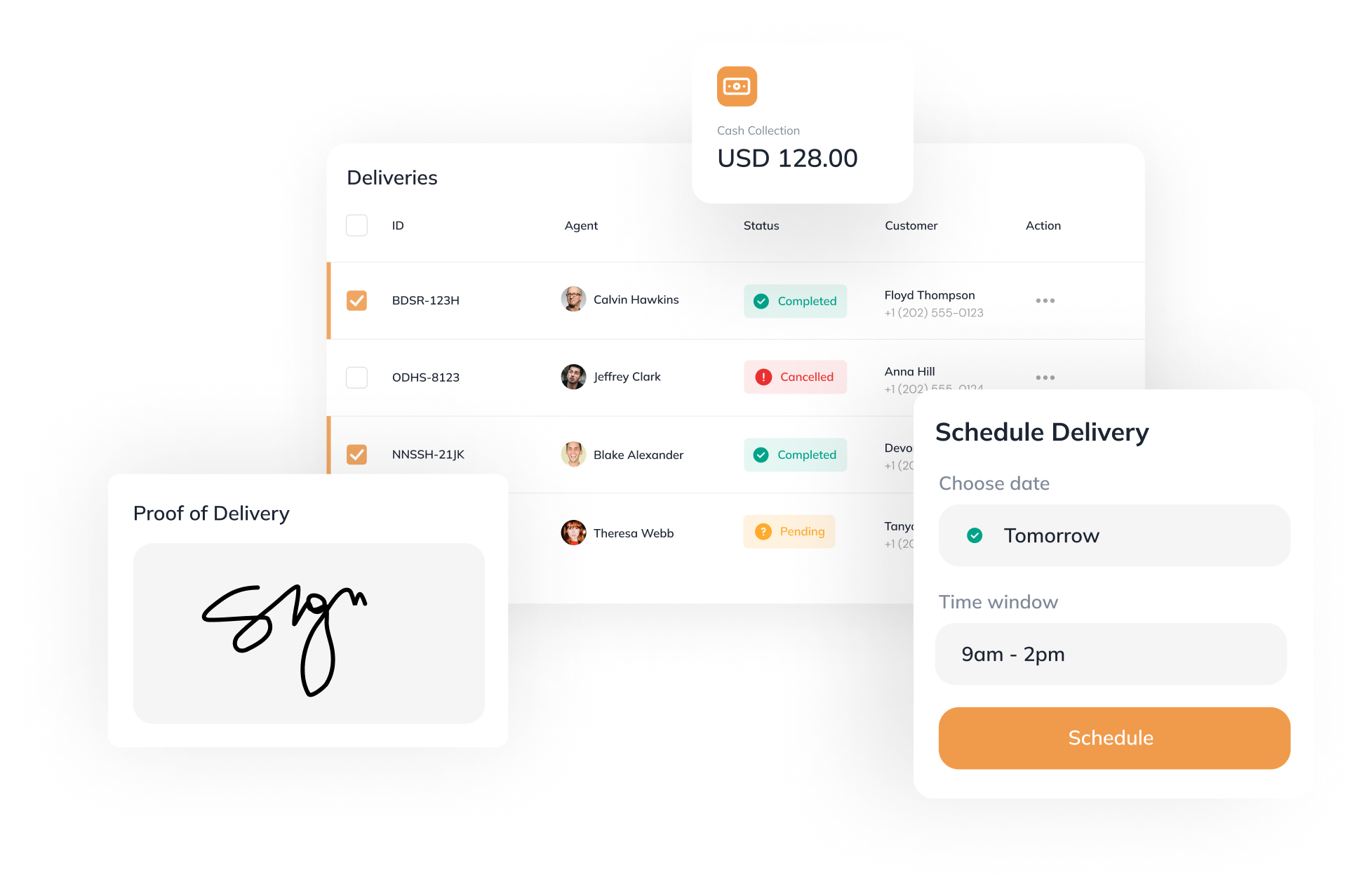 Driver Management
Simplify your driver assignment process. Add and manage an unlimited number of drivers, specify their requirements, skills, assigned vehicles, geo-zone restrictions, shift times, and preferences.
Vehicle & Equipment Management
Keep tabs on your whole fleet from a single interface. With advanced settings, you can specify vehicle preferences based on type, load capacity, plate number, color, and start/end location. Connect trailers, dry vans, and other equipment to vehicles so you know which equipment is where as your drivers move.
Attendance and Scheduling
Make scheduling a breeze. Easily manage your drivers' attendance and shift times. With customizable scheduling, you can track breaks, days off, and more.
Team & Team Member Management
Organize your workload by dividing your drivers into teams. Add and manage team members then designate geo-zone restrictions, skills, and preferences for each team to maximize efficiency. Each account holder can personalize their dashboard based on what works best for them.
Multi-Location Management
Store the locations of your most important facilities to maximize efficiency. At a glance, see all of your deliveries in reference to the hubs they're headed to. Assign unique tags based on facility type to keep an eye on each location.
Merchant and Business Portal
Allow all your merchants to place orders directly from their FleetRunnr portal. Customize your pricing model and automate invoicing.
Shipping Rate & Method Management
Calculate shipping rates instantaneously. Create predefined surcharge/discount values such as zone, weight, or even custom surcharges. Then, assign these rates to merchants for automated billing. Easily assign shipping methods to deliveries and merchants to guarantee customer satisfaction.
Automate Driver Payouts
Streamline your driver payout processes with built-in automation. Easily mix and match pay per mile, pay per stop, and pay per route options to fully customize your payout system.
Geo-Zone Optimization
Easily designate custom shipping rules for geographic areas. Create geo-zone for unique shipping rates as well as driver and team assignments to help automate every step of your operation.
Driver Travel History
Keep track of your drivers' history while they're on the road. Plus, view historical data such as agent route, speed, and location for up to seven days.
Customer Management
Manage your deliveries and customers, all in one place. FleetRunnr's built-in CRM tool allows you to monitor valuable insights on customer satisfaction, churn rate, and more.
Connected Accounts
Create and connect FleetRunnr accounts for all of your merchant and carrier partners. Allow merchants to easily place orders and outsource carriers to access shipping details directly through FleetRunnr—so nothing gets lost in translation.
Customer URLs
Keep your customers in the loop. Send each client a personal tracking URL that provides them with real-time delivery location and task details.
Real-time Messaging
Take advantage of FleetRunnr's built-in instant messaging features to keep your customers and employees on the same page—from teammates to any connected accounts.
Reports & Analytics Dashboard

Tracking

Order Management

Real-Time Route Optimization

Agent App

Accounting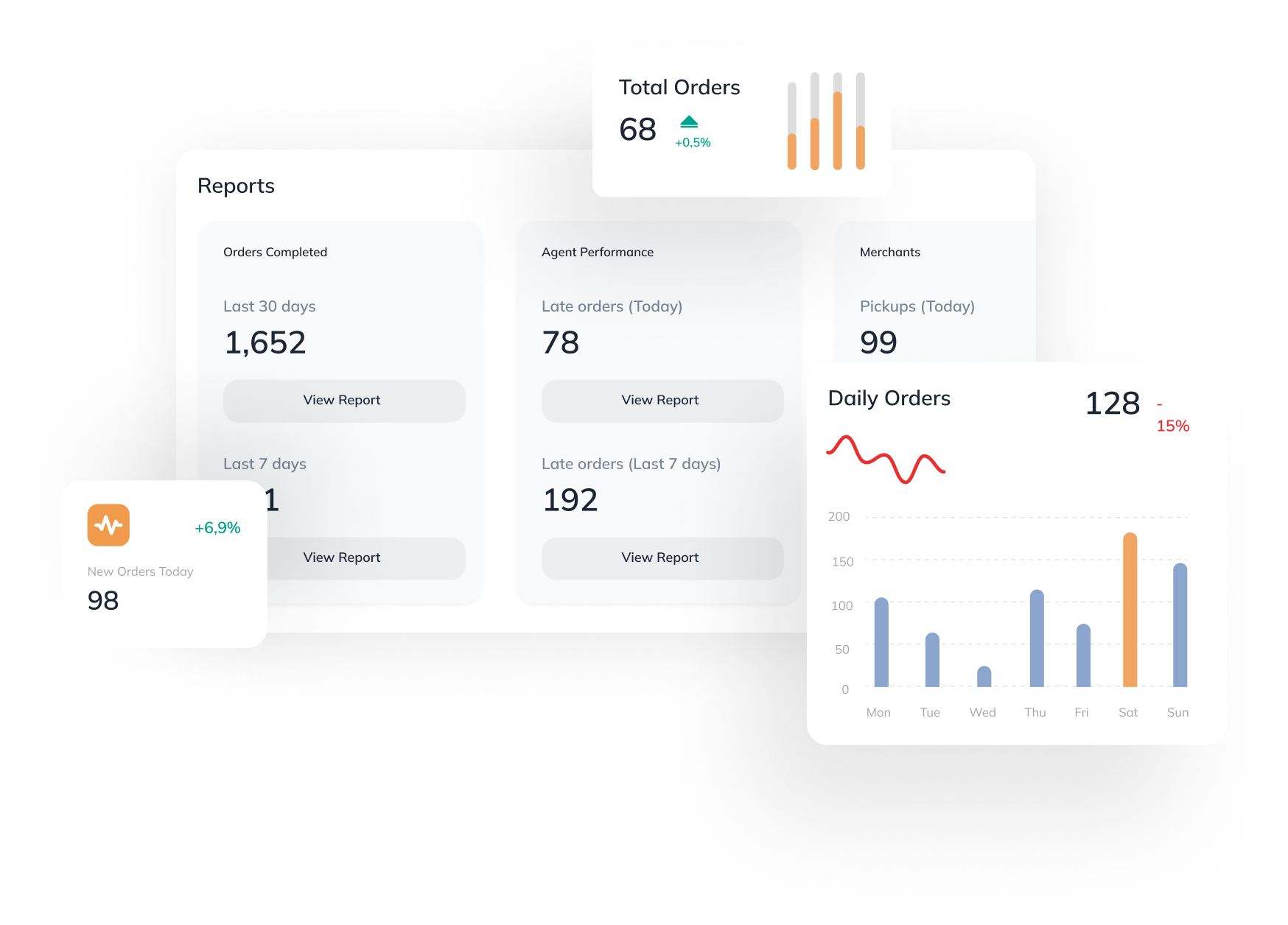 Make the most informed operational decisions possible with FleetRunnr's AI-powered analytics dashboard. Stay focused on the information that matters with customizable widgets, live view maps, and insightful reports.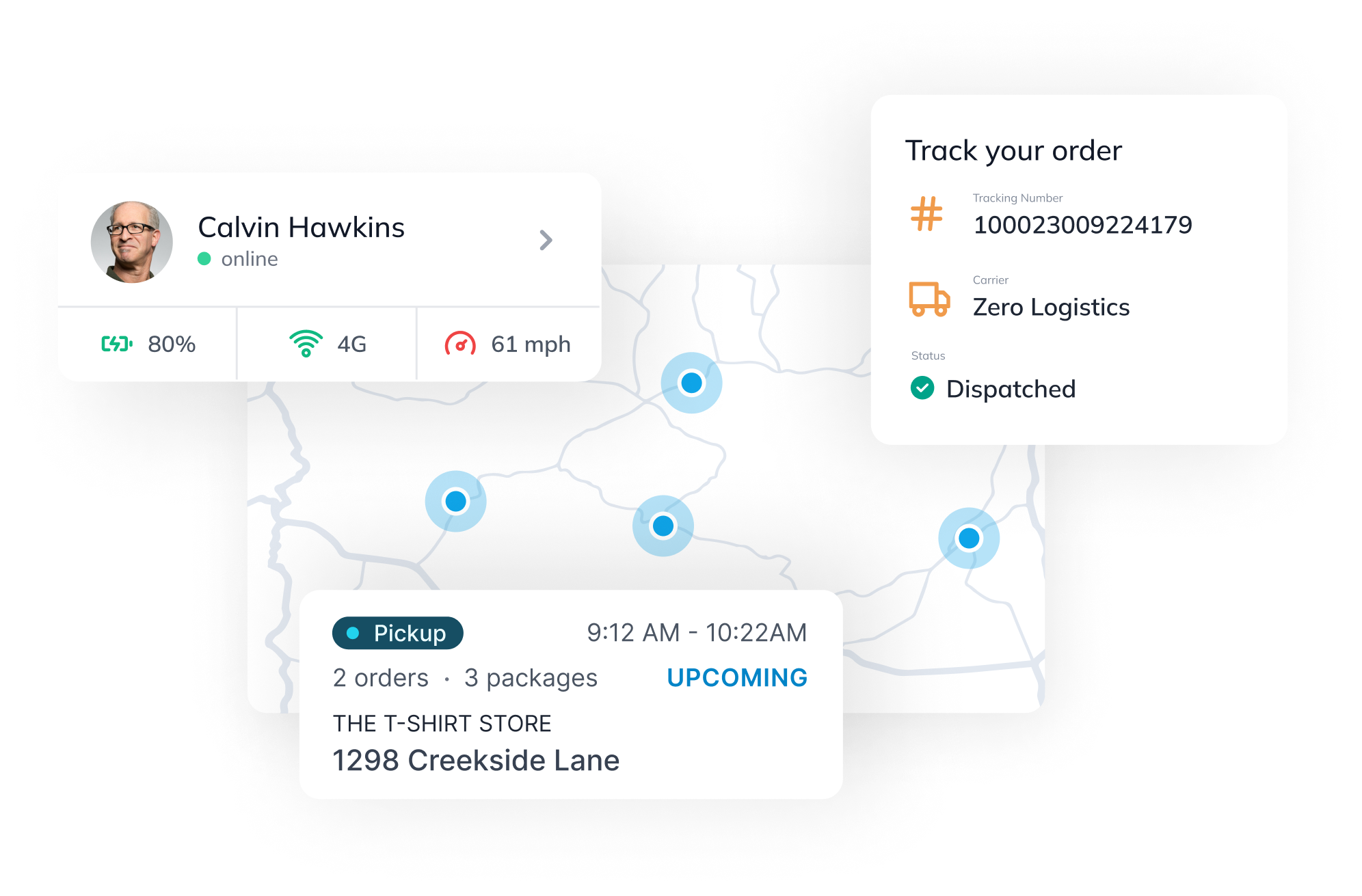 Monitor your orders, drivers, and vehicles as they move with real-time tracking. See the location of all of your assets, where they're going, and when they'll get there — all at a glance.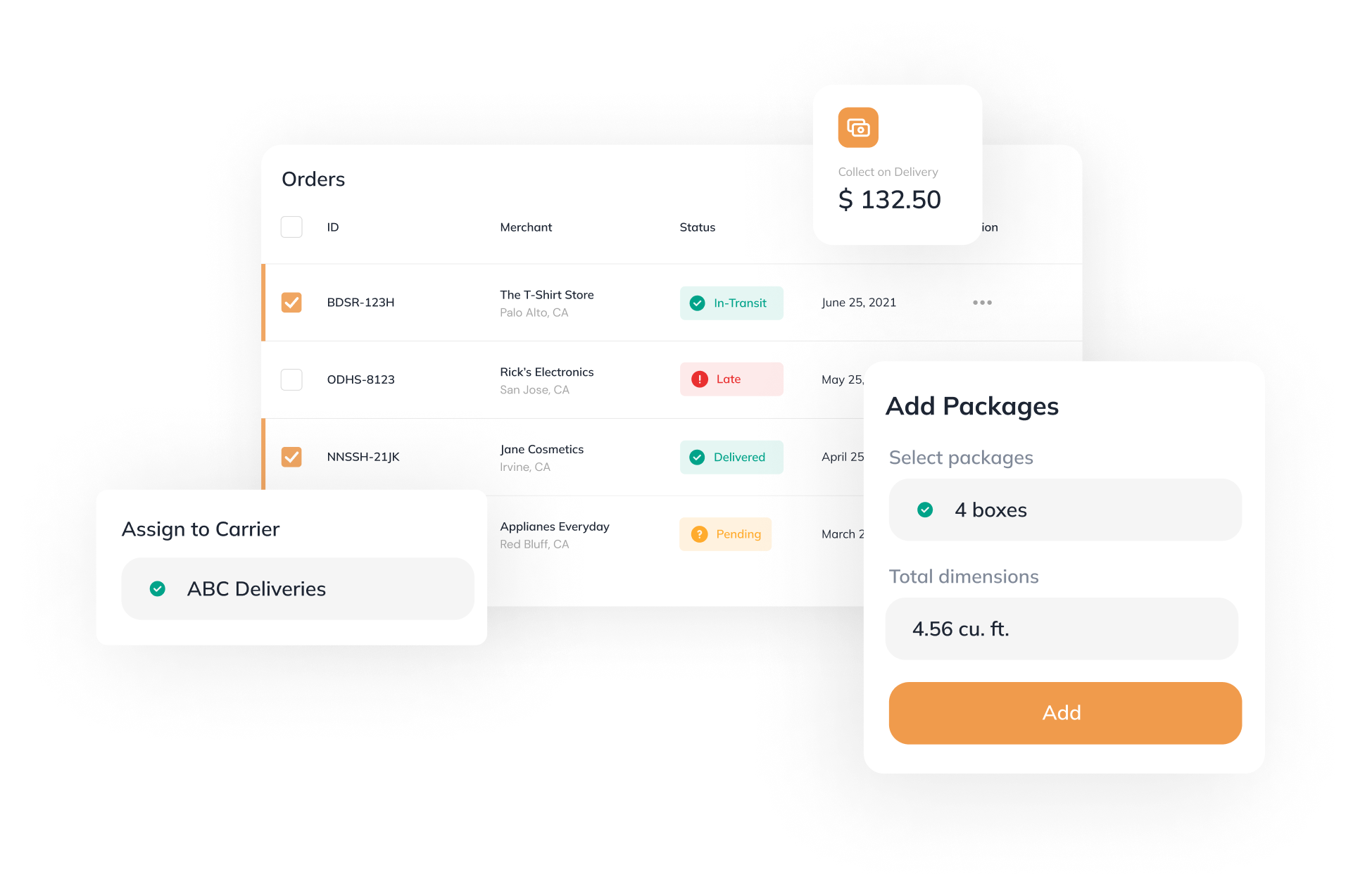 Optimize your order management processes with advanced automation tools built to save you time and money. Tailor your workflows to your unique business model and easily create tracking and delivery documentation as you move.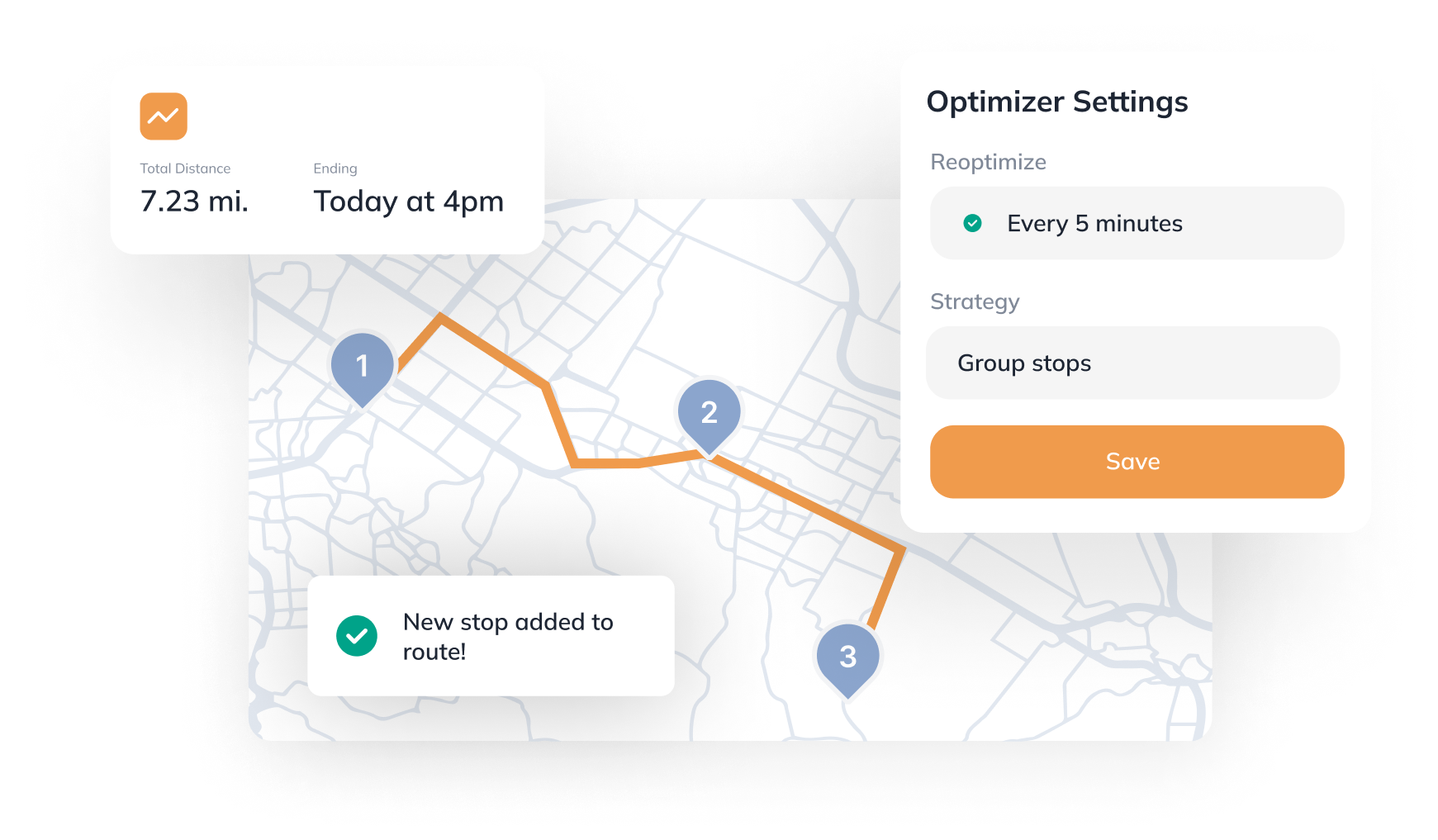 Stay on track at all times. FleetRunnr's algorithms optimize and re-optimize your routes on the go. Generate the most efficient route and driver assignment and keep both you and your customers up to date with dynamic ETA's.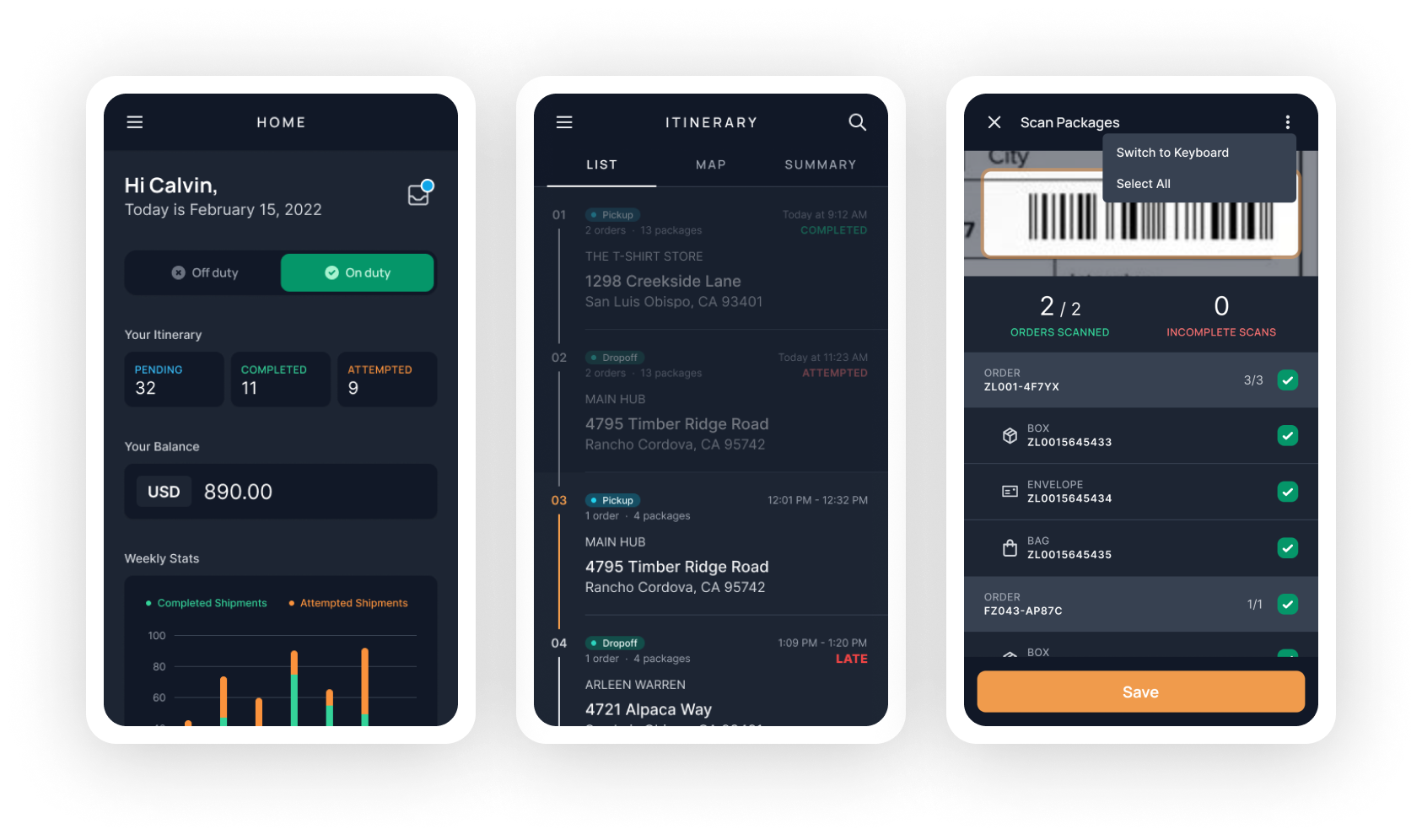 Empower your whole team to work efficiently with FleetRunnr's agent app. Each agent can access their itinerary, re-optimize their routes, record deliveries, and stay connected using features built to keep your operations moving.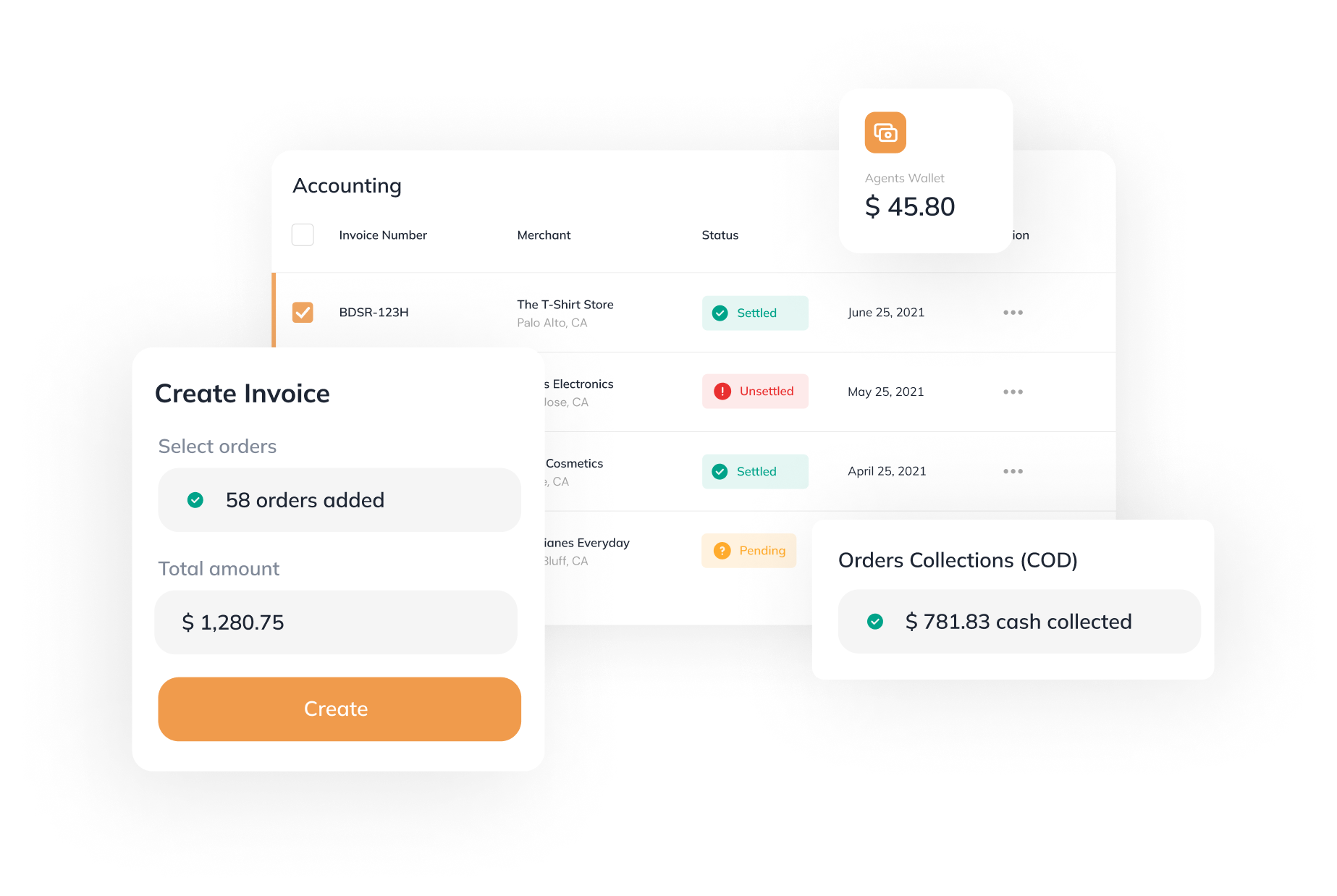 Manage and monitor every aspect of your fleet's costs with ease—from cash collected to agent operations or merchant settling. Collect money from your drivers and set up commissions. Track and reimburse your drivers for fuel consumption. Handle all merchant settlements and access agent, merchant, and COD billing on one single platform.
"It's quite easy to run. We depend on it for everything and use FleetRunnr all the time. It's a minutely thing, not a daily, weekly, or monthly thing."
"You feel more comfortable using FleetRunnr because everything is saved on the cloud. You can have all sorts of information remotely."
Effortlessly manage your deliveries—from first mile to last mile.
99%
Reduction in lost and misplaced orders
80%
Increase in driver satisfaction
Request a free demo
Ready to manage more orders with less internal resources? Get in touch today to see the platform in action.