Logistic accounting software for your bookkeeping needs
Manage every aspect of your fleet's costs with FleetRunnr as your one-stop accounting shop. On a single platform, manage and monitor everything from agent payouts, cash collected, and merchant settlements.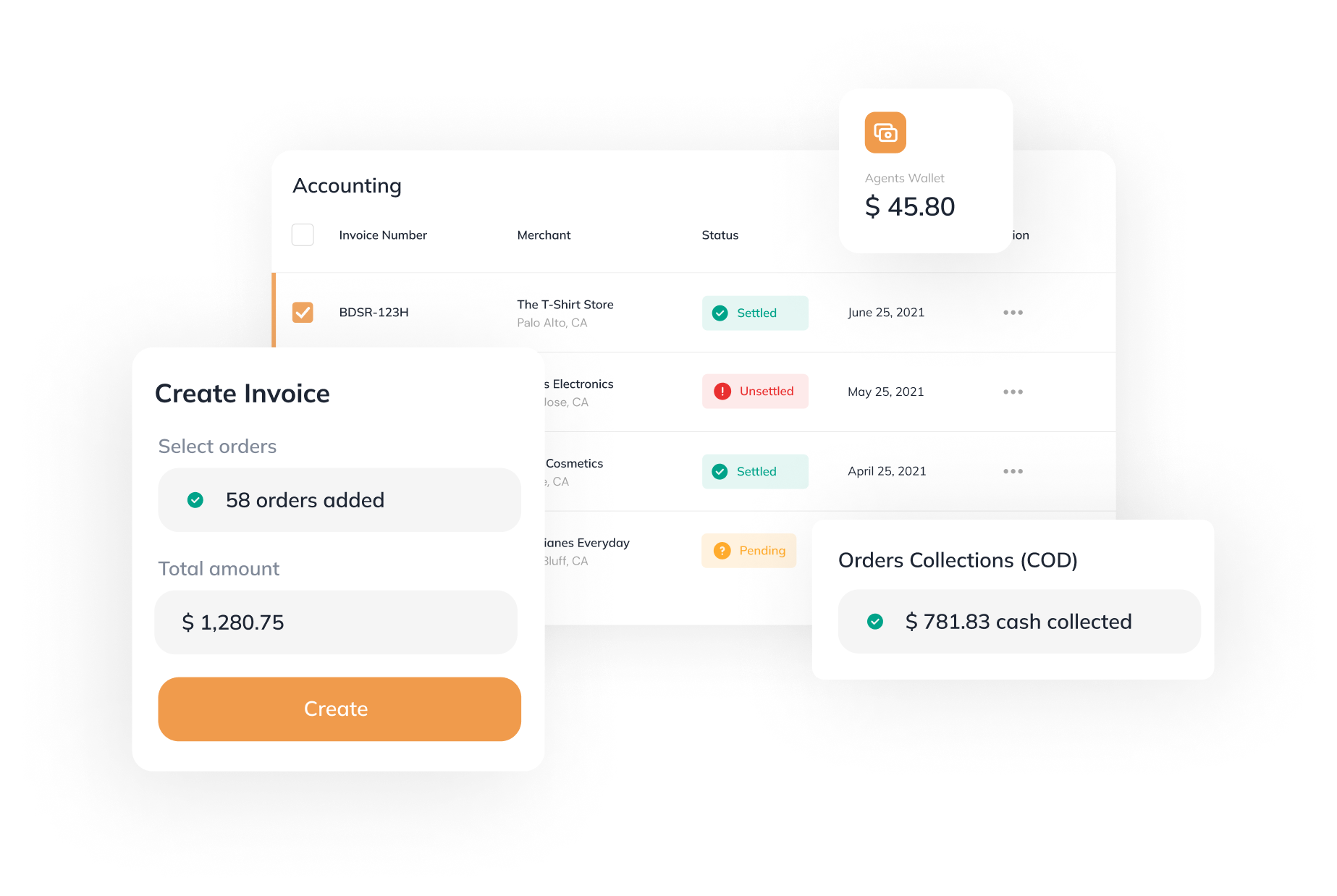 COD Billing
Manage Collect on Delivery payments with ease. Allow drivers to create collection invoices, void them, and mark them as paid—all at the time of delivery.
Merchant Billing
Allow all your merchants to place orders directly from their FleetRunnr portal. Customize pricing models, billing invoices, settlement invoices, and specify extra charges and tax information.
Reports & Analytics Dashboard

Tracking

Order Management

Delivery Management

Real-Time Route Optimization

Agent App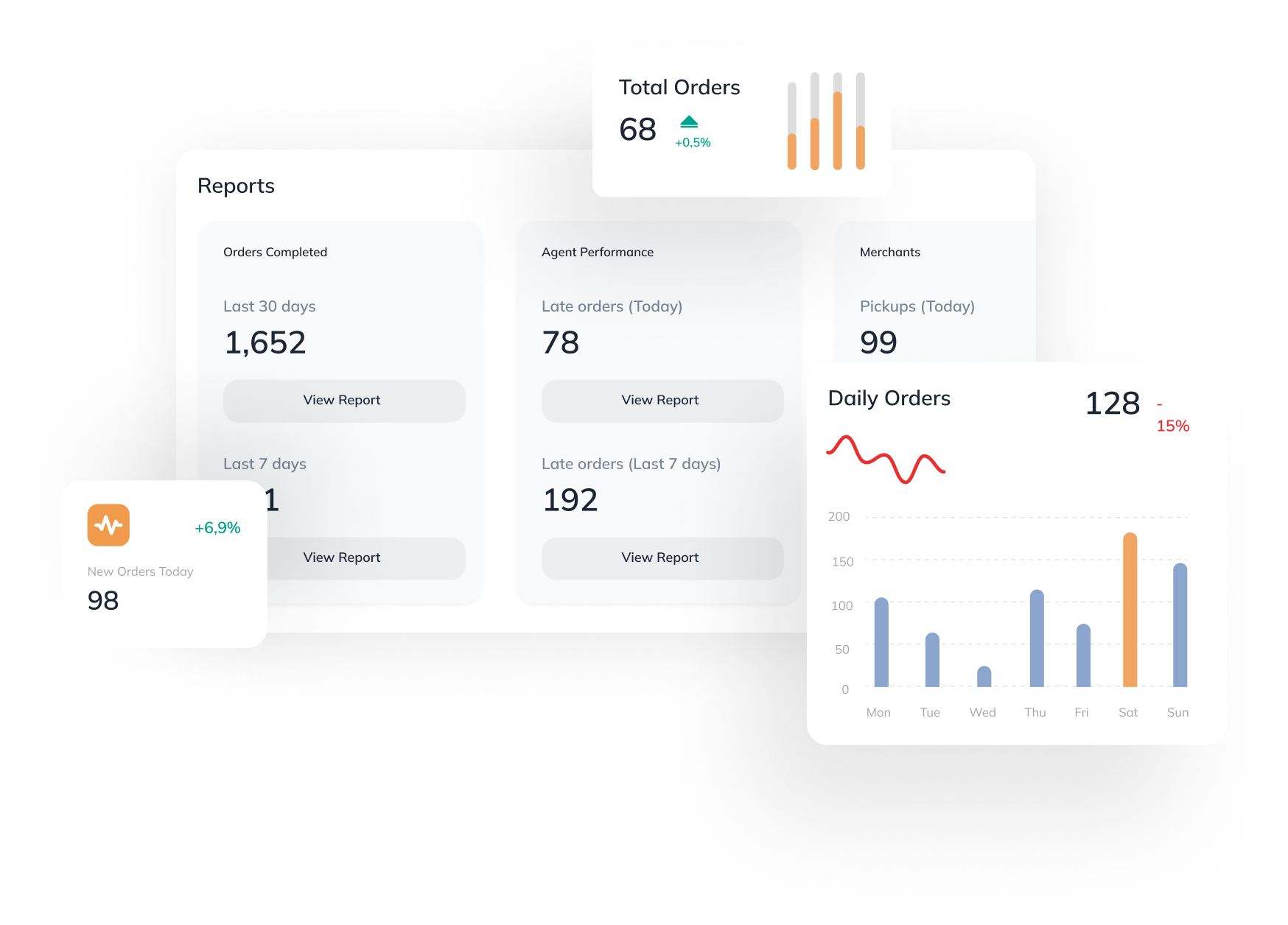 Make the most informed operational decisions possible with FleetRunnr's AI-powered analytics dashboard. Stay focused on the information that matters with customizable widgets, live view maps, and insightful reports.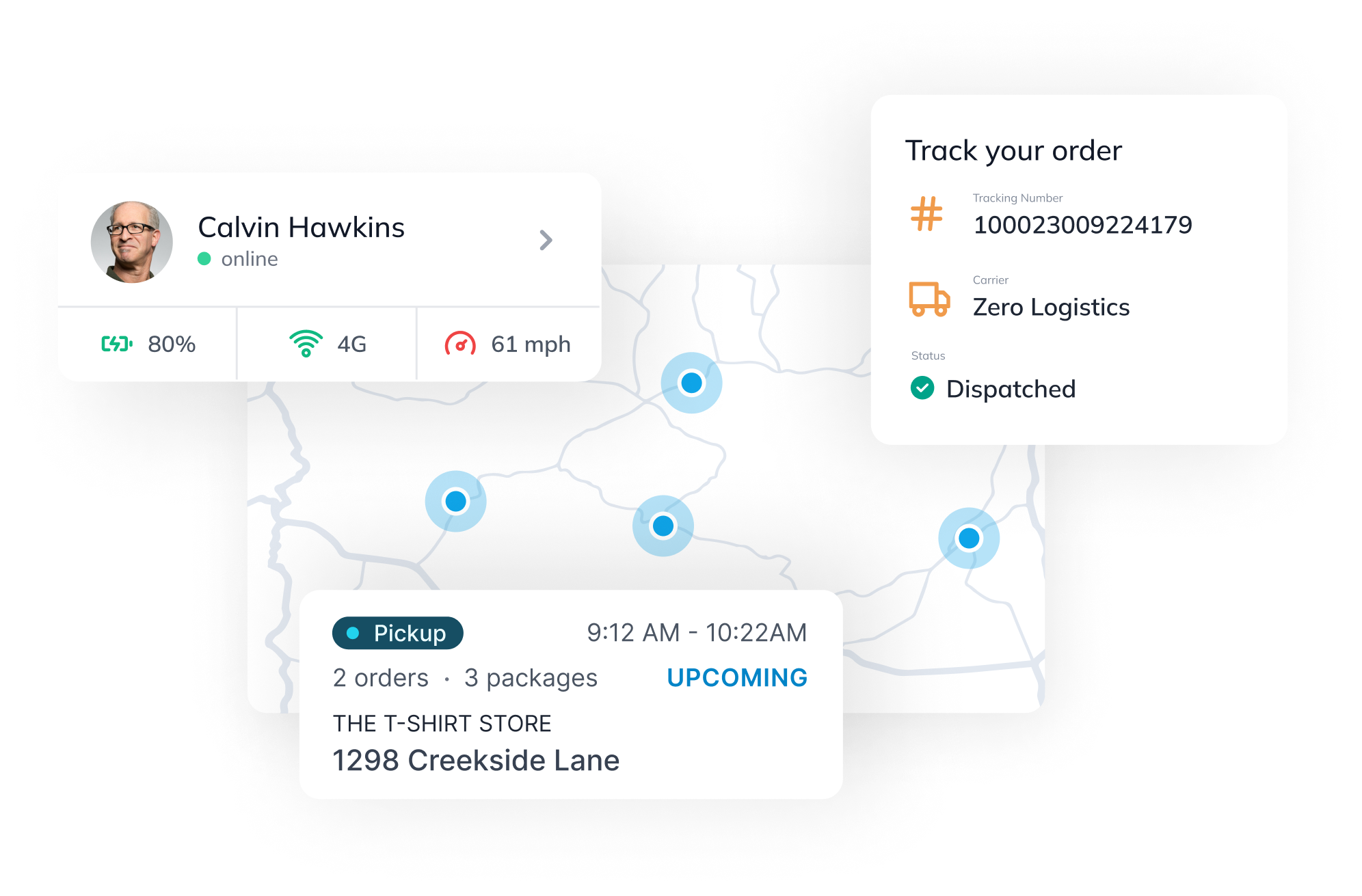 Monitor your orders, drivers, and vehicles as they move with real-time tracking. See the location of all of your assets, where they're going, and when they'll get there — all at a glance.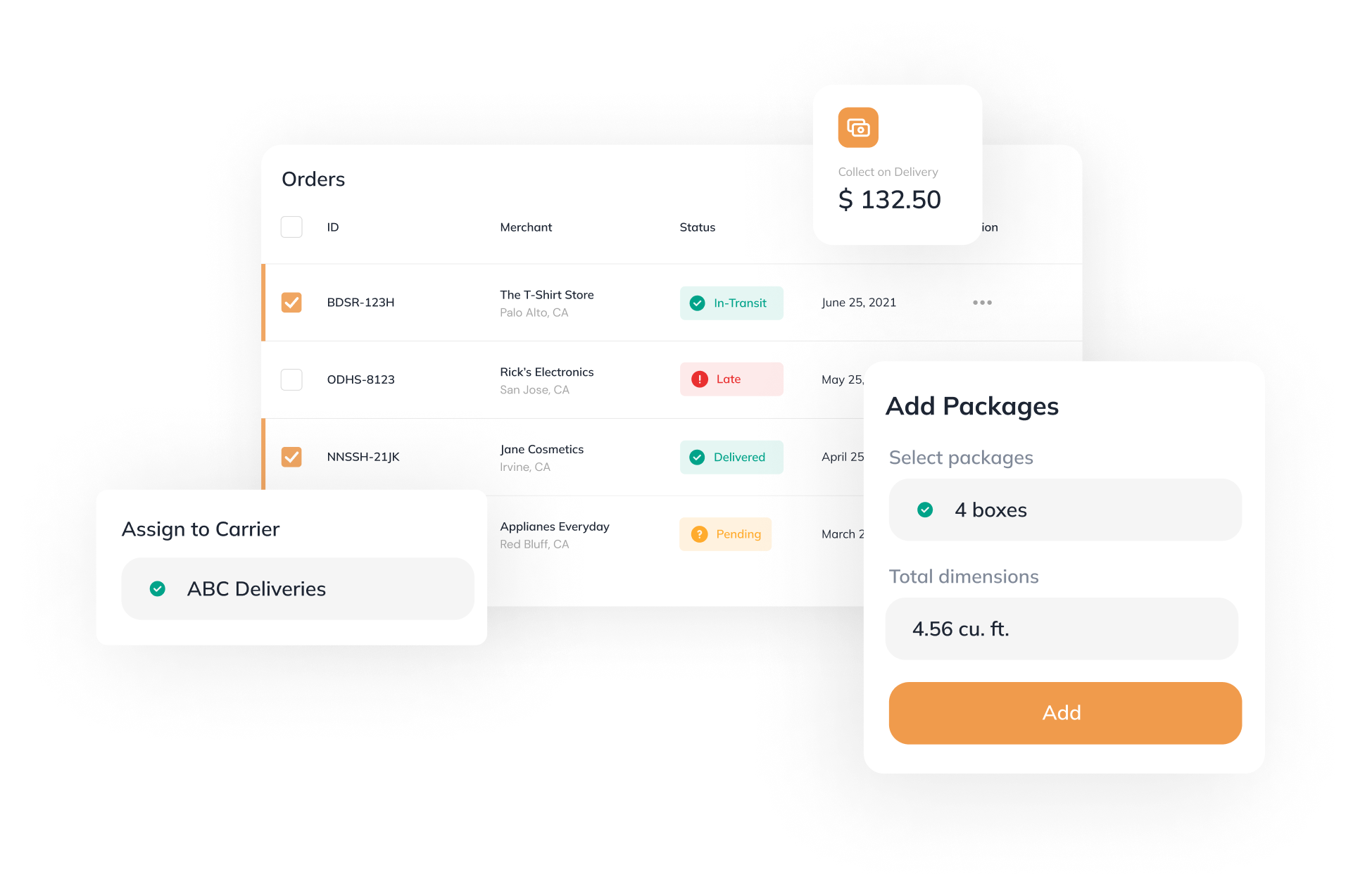 Optimize your order management processes with advanced automation tools built to save you time and money. Tailor your workflows to your unique business model and easily create tracking and delivery documentation as you move.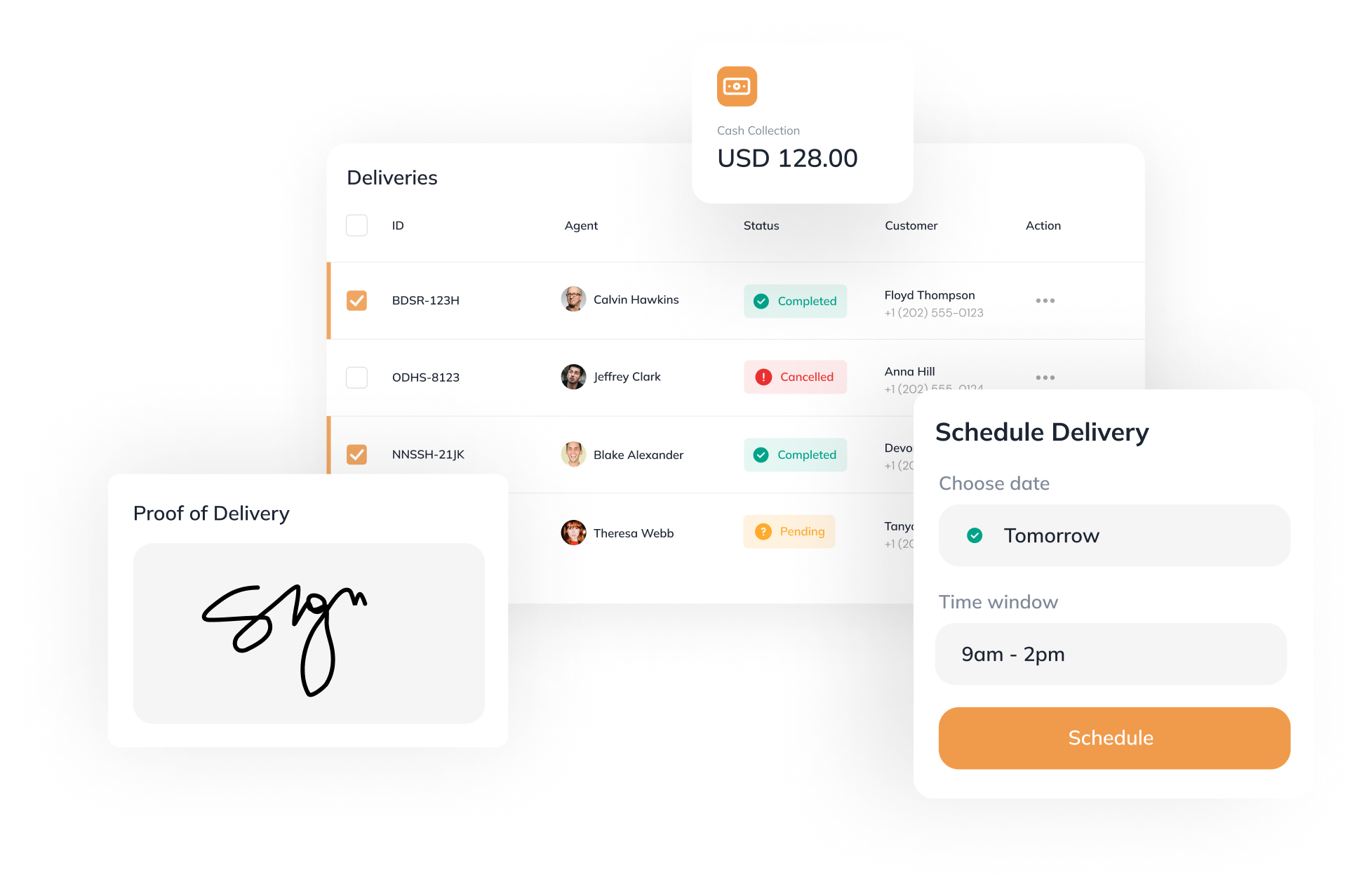 Manage every aspect of your deliveries, from agents, messages, billing, and more from one place. Take into account your agents' needs to efficiently complete deliveries, including vehicle type, time window, and location. Manage multiple connections and track your drivers and their progress to keep a close eye on orders.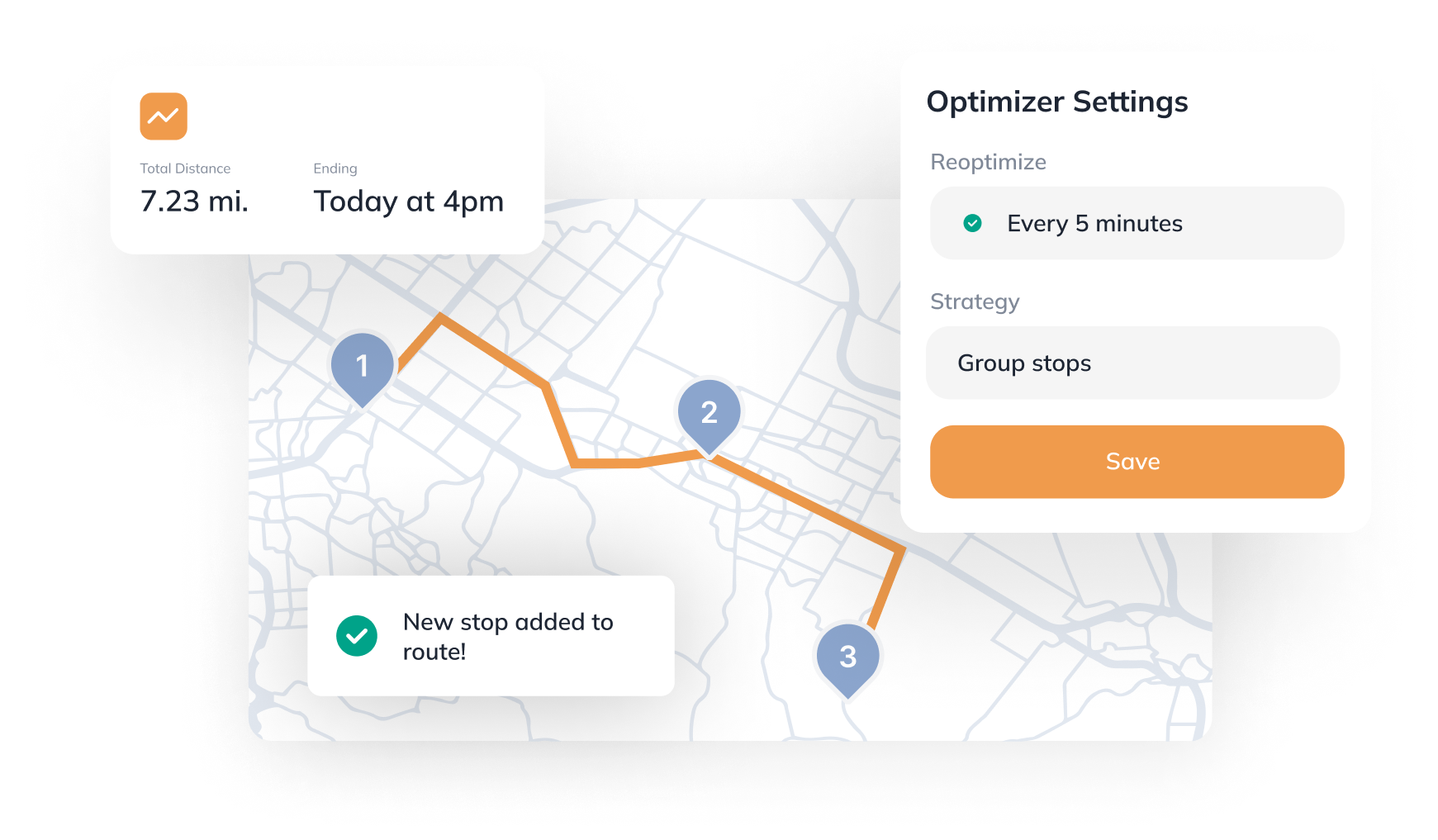 Stay on track at all times. FleetRunnr's algorithms optimize and re-optimize your routes on the go. Generate the most efficient route and driver assignment and keep both you and your customers up to date with dynamic ETA's.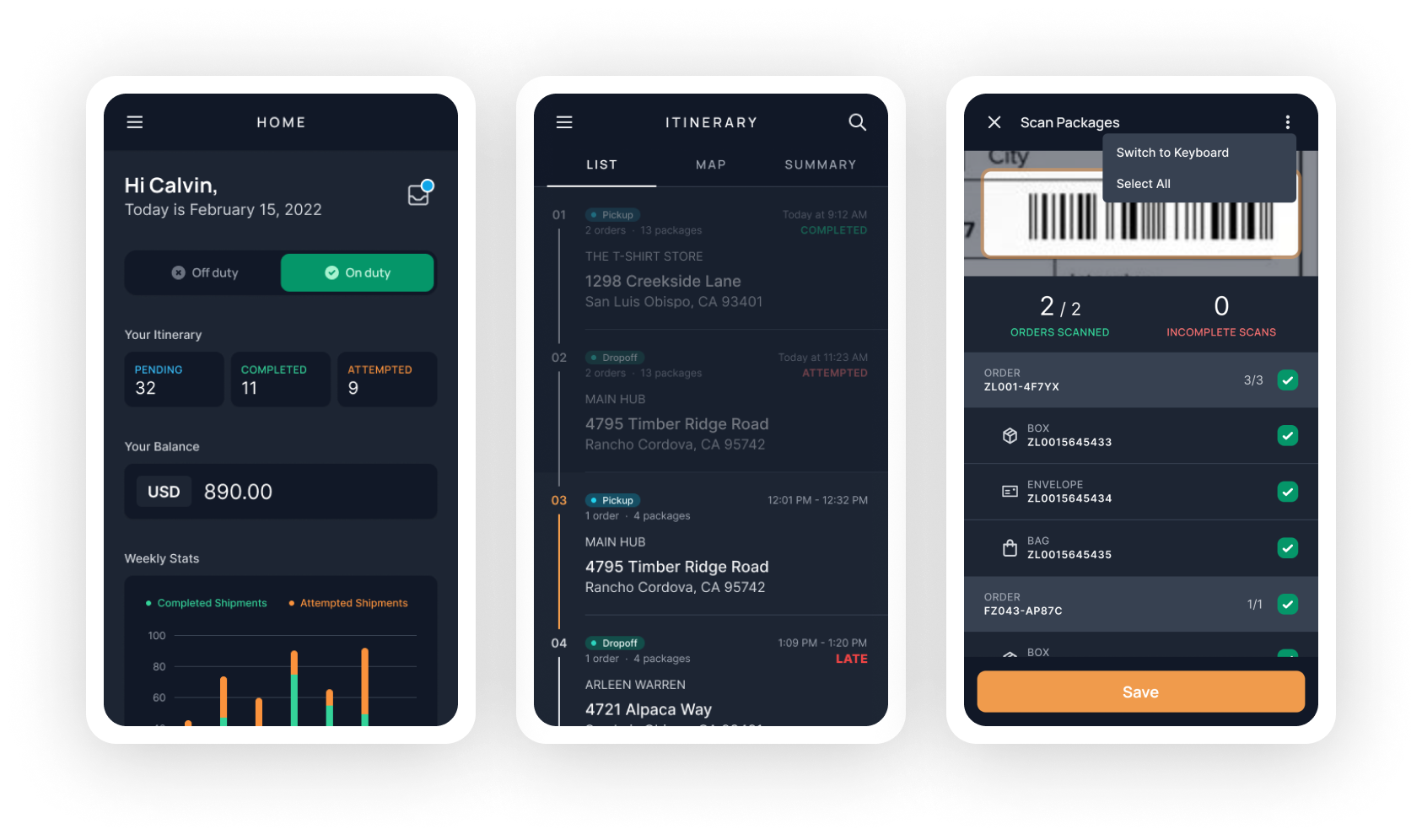 Empower your whole team to work efficiently with FleetRunnr's agent app. Each agent can access their itinerary, re-optimize their routes, record deliveries, and stay connected using features built to keep your operations moving.
"It's quite easy to run. We depend on it for everything and use FleetRunnr all the time. It's a minutely thing, not a daily, weekly, or monthly thing."
"You feel more comfortable using FleetRunnr because everything is saved on the cloud. You can have all sorts of information remotely."
Effortlessly manage your deliveries—from first mile to last mile.
99%
Reduction in lost and misplaced orders
80%
Increase in driver satisfaction
Request a free demo
Ready to manage more orders with less internal resources? Get in touch today to see the platform in action.